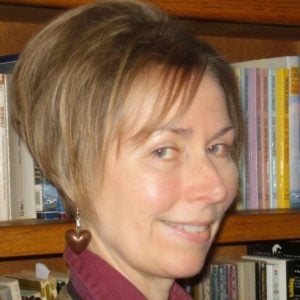 Susan D. Matley, Writer
Susan D. Matley writes contemporary fantasy/mythology. Beyond Big-G City (by S. D. Matley), the third book in her series featuring the Greek Pantheon, is coming soon from WolfSinger Publications. Susan's short stories have appeared in THEMA Literary Journal, GlassFire Magazine, Dark Pages (Blade Red Press) and many other print and online anthologies. She lives in southeastern Washington State- -the land of wheat, wine and windmills- -with her 4-legged kids.
Just when you're slogging through too many weekly errands, just when you think it's so gray and cold outdoors you can't stand it another minute, just when you think there's no magic left in the world, there, in the produce section of the health food store you see her:...
read more