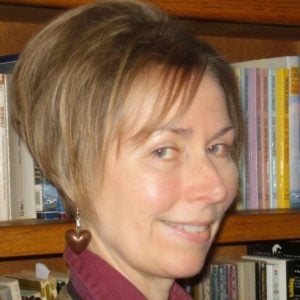 Susan D. Matley writes sci-fantasy and western historical fiction. Writing as S. D. Matley, her latest release is fantasy novel Big-G City, sequel to novella Small-g City (both from WolfSinger Publications).
Previously, her short stories have been published in THEMA Literary Journal, GlassFire Magazine and Dark Pages (Blade Red Press). She's a member of Western Writers of America, Women Writing the West and Pacific Northwest Writers Association. In 2011 she was a finalist for the Western Writers of America "Best Song" Spur Award.
Susan lives near Walla Walla, Washington amidst thousands of acres of wheat (not hers!) with husband Bruce and many 4-legged kids.
A human life carries with it a collection of artifacts- -tokens, mementos and, when time runs out, ashes. By token, I choose the meaning of a symbol or emblem. Early in our relationship Bruce wistfully requested a token from me. Nothing fancy, he said, maybe...
read more