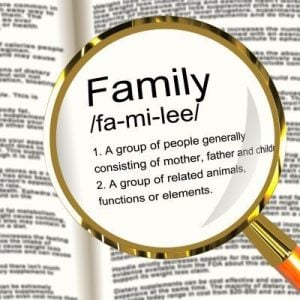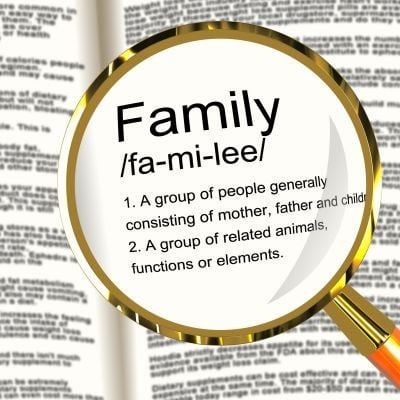 Anyone who writes will likely appreciate the support and encouragement of their family. I've already shared about my "First Reader" husband, a fellow who cheers when stories are sold and consoles when rejections roll in. He was as thrilled as I was when, in 2007, I made my first short story sale. After jumping up and down (both of us) and squealing (me), I remembered- -I'd based the main characters on family members and, oops, had neglected to mention it.
I told myself not to worry. The piece was fiction, after all! Surely Mom and my sister wouldn't mind playing key roles in a ghost story about my maternal grandmother? Hey, a character was based on me, too, and I wasn't upset about it! Naturally I'd taken the precaution of making us all a few years younger and a few pounds thinner. What's not to like about that?
Still, I worried. By the time the publication came out I had moved to the other side of the state. If they wanted to throw something at me, they'd have to make a 600-mile round trip to do it. My contributor's copy arrived in the mail. Holding my breath, I went online, printed the order form, and had a copy sent for Mom and my sister to read. I'd figured out how to diffuse any hard feelings. The question, "If someone buys the movie rights, who do you think should play the character based on you?" should both please and distract. In my head, I'd already cast Michelle Pfeiffer as my surrogate, Josie Adams.
From Mom I had nothing to fear. How could I have forgotten her unflagging support of my artistic pursuits, dating back to kindergarten when the teacher had criticized my artwork? I'd colored outside the lines on a pre-printed drawing of a duckling. Mom had paid a visit to the teacher.
"You will not stifle my child's creativity!" are the maternal words that became legend.
With my sister it was a little ticklish.
"I don't mind being portrayed as a bitch on wheels- -really!" paraphrases her reaction.
The characters were, or course, exaggerations of their sources, though I'm not sure if either of them noticed I'd taken care to make my own character even wimpier than I am in life.
What made the risk of modeling characters on real people one worth taking? For me, it was in deeply understanding the relationships between them. Though the plot was entirely made up, the interactions between the three women were authentic enough to interest an editor in acquiring the piece.
If you're curious to read the actual story ("Matriarch's Privilege" by S. D. Abraham), here's a link to the order form. Look in the third column for the Written in Stone issue of THEMA Literary Magazine at:
http://www.themaliterarysociety.com/PDF/BACK%20ISSUES.pdf
Incidentally, if Hollywood ever picks up the movie rights, we're hoping for Susan Sarandon in the dual role of mother Eileen Kildare Adams and her elder daughter, Anita. . .